HEBDEN BRIDGE WALKERS ACTION
Walkers' publications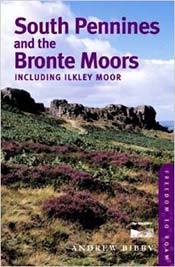 South Pennines and the Bronte Moors - Andrew Bibby. This Wainwright-sized guide to the walking opportunities in the South Pennines focuses on land opened up to walkers by the Right to Roam legislation. The guide includes: an introduction to the area: its landscape, history and natural history; 12 free-range rambles, graded for difficulty, that allow walkers to choose their own route; a full-page 4-colour OS map for each walk; special features on points of interest chosen to add to walkers' enjoyment of the countryside; practical information for visitors; a guide to public rights of access.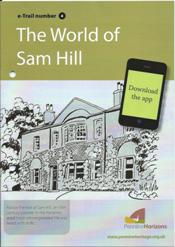 e-trails differ from most walking guides -you can download images and spoken descriptions of the highlights of the walk. You can walk without downloading anything, but the app will bring alive the walk. The printed Guide (£1.50) includes before you start info, printed Map and directions.
The App costs £0.79p (Power In The Landscape & Charlestown FREE), includes map, images & Commentary at all points of interest.
Download the app at iTunes or Android Play Store, search for Pennine Horizons. Click on the application and follow the instructions to download. For list of eTrails go to the Pennine horizons website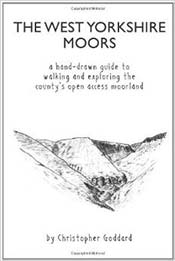 The West Yorkshire Moors by Christopher Goddard - a new hand-drawn guide from Chris Goddard; a superb work with wonderfully drawn sketches, buildings, rocks and maps. Chris has been meticulous in his research and has spent six years preparing this remarkable book.
The West Yorkshire Moors is an original cartographic guide to all of West Yorkshire's open access moorland, large parts of which were not until recently accessible to the walkers, fell-runners and antiquarians who wanted to explore them.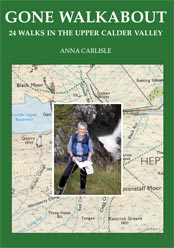 Gone Walkabout: 24 Walks in the Calder Valley - Anna Carlisle. First having appeared in the Hebden Bridge Times and Todmorden News, the twenty-four walks featured in this book are designed to have any sedentary Calder Valley dwellers haul themselves up out of their armchairs and on to their own beautiful 'tops' so Close to Home - and secondly, to take the more serious walking enthusiast 'Further Afield' and onto the remotest western reaches of our county - and even into the neighbouring one.