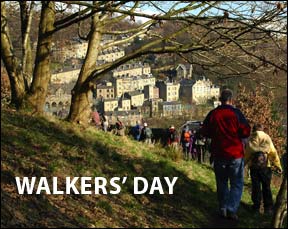 This page archives information about the Walkers' Day launch event for Hebden Bridge Walkers' Action, held on Sunday February 18th 2007. A full report of the day is available here as a PDF.
The short report below is reproduced from a news report on the Hebden Bridge community website, www.hebdenbridge.co.uk. Another report with photographs has been published on the Grough outdoor website.
Northern Rail press release: Hebden Bridge Celebrates Walkers are Welcome status with walkers' special train.
Ramblers' Association press release: British towns urged to make walkers welcome
The original programme for the day is still available, as a PDF.
---
The Hebden Bridge Walkers' Day to launch the first Walkers are Welcome town in Britain was an outstanding success. At just after half ten Sunday morning, the hall of Riverside School was packed solid with people coming from all over the district and as far away as London.
The weather was perfect: glorious sunshine making our surrounding countryside look its very best.
The day started with a few short speeches of welcome from Andrew Bibby of HB Walkers' Action, Cllr Betty Ward, Mayor of Hebden Royd Town Council, Pam Warhust of Natural England , Kate Ashbrook, national chair of the Ramblers' Association and Chris McCafferty, MP.
Kate Ashbrook said that the Ramblers Association saw the idea of Walker Friendly towns pioneered by Hebden Bridge as a model which could be copied by other places all over the country. She remarked how impressed she was with the new waymarked routes, saying there were few other towns or villages with them. Kate Ashbrook also commended the work of Chris McCafferty in helping bring about the Countryside and Rights of Way Act 2000 which had opened up so much extra countryside in the hills around Hebden Bridge. However, she pointed out that Calderdale had a lot of work to do in establishing footpaths - 45% of the paths in the area were not easy to use. Hebden Bridge was the exception.
Pam Warhurst stressed the importance of making walking available to people from all different backgrounds, and envisaged a network of Walkers are Welcome towns throughout the South Pennines. She said what we were doing here in Hebden Bridge was "fantastically inspirational".
Northern Rail arranged 'walkers' specials' to Hebden Bridge station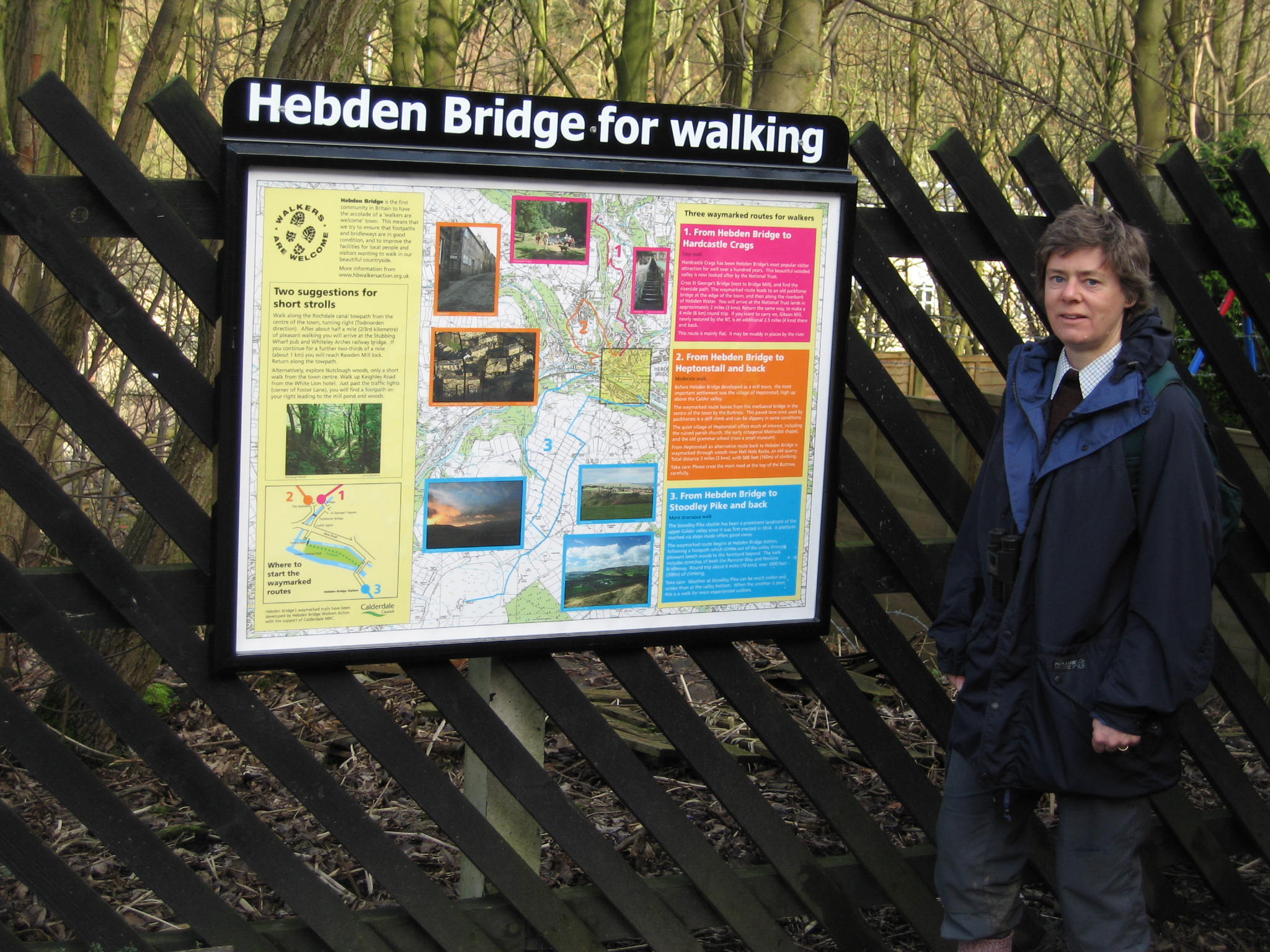 Kate Ashbrook, chair of the Ramblers' Association, poses by the new board at HB station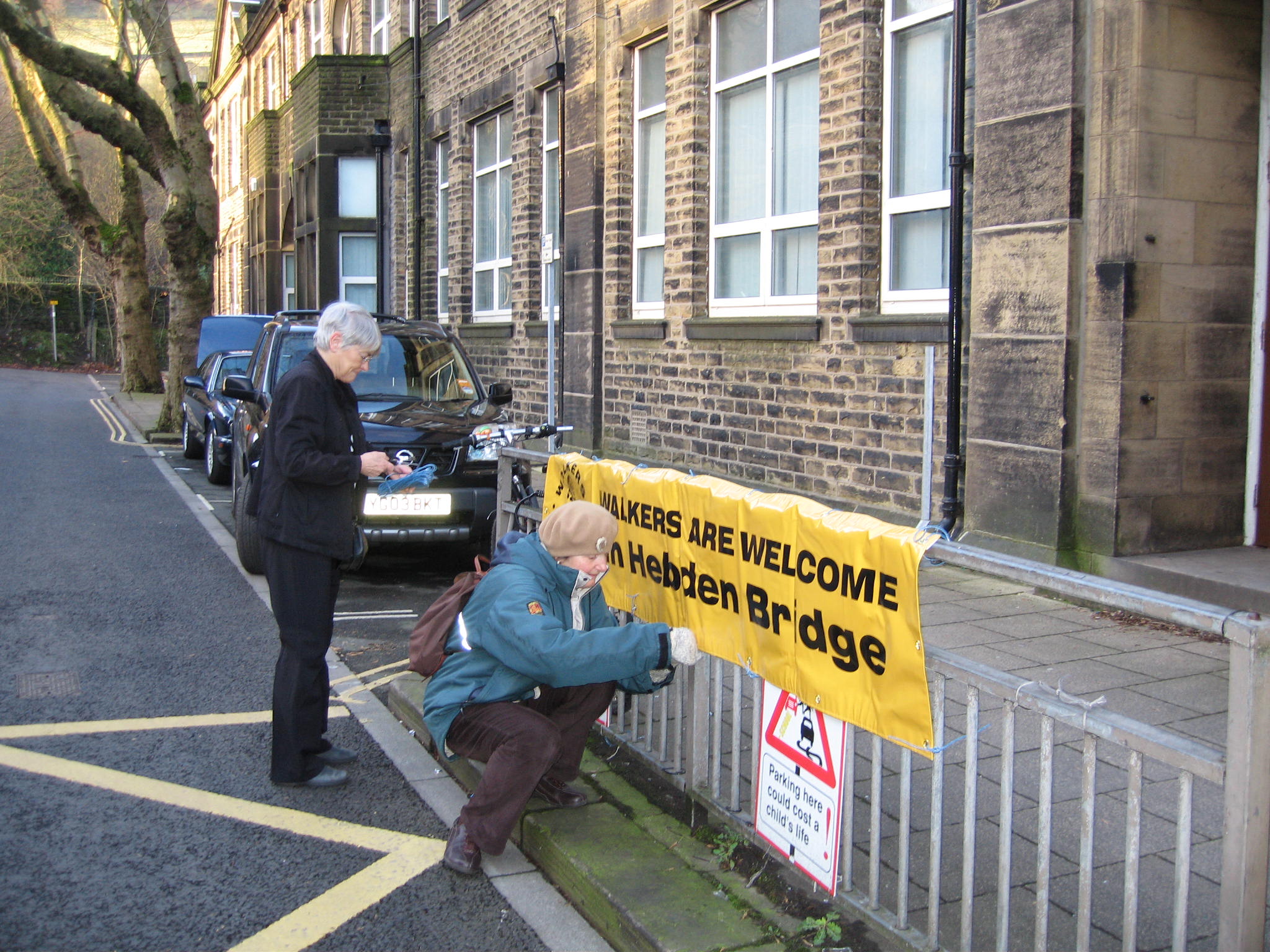 Two members of HB Walkers' Action outside the venue for the day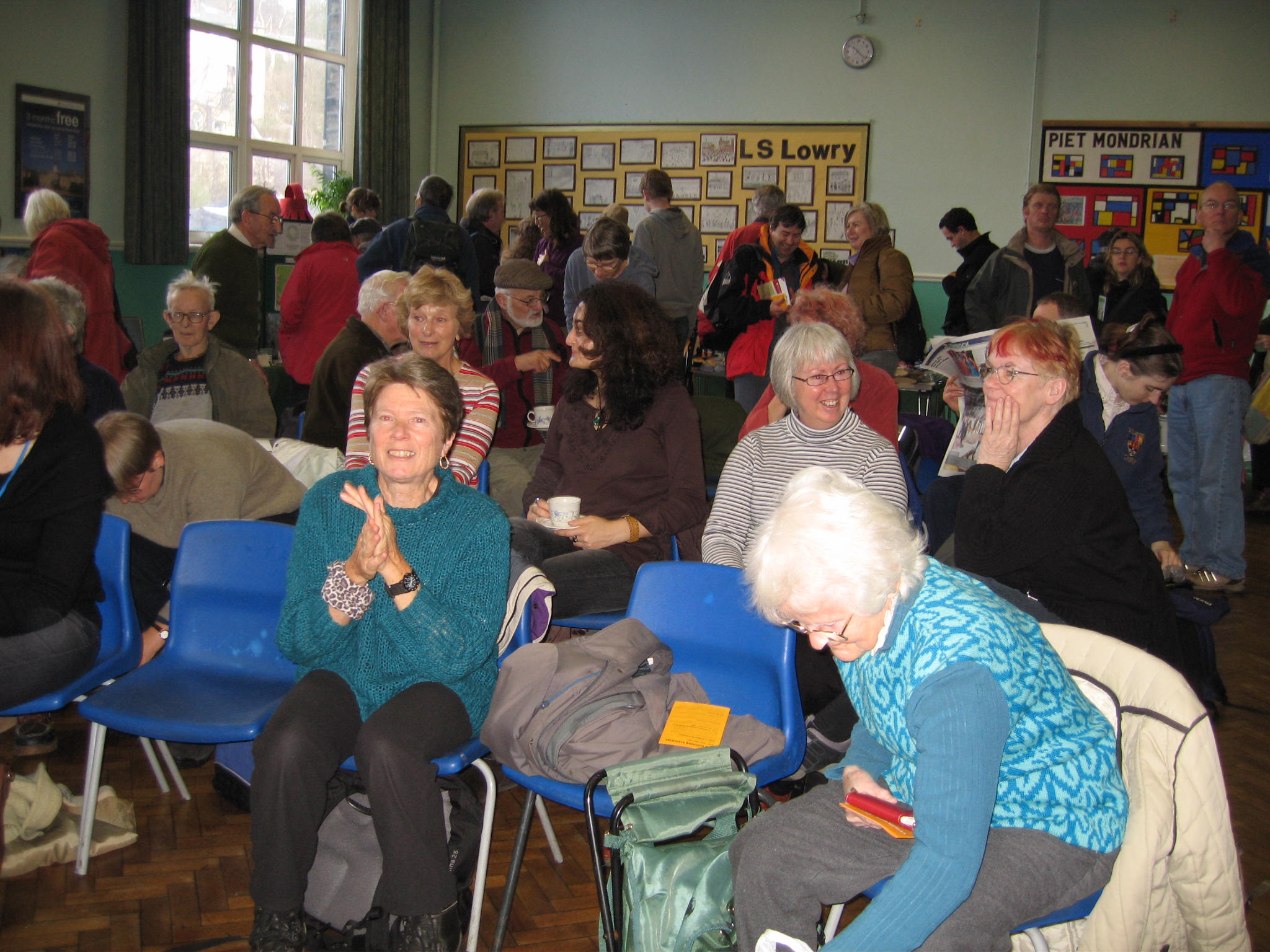 Getting ready for the start of the day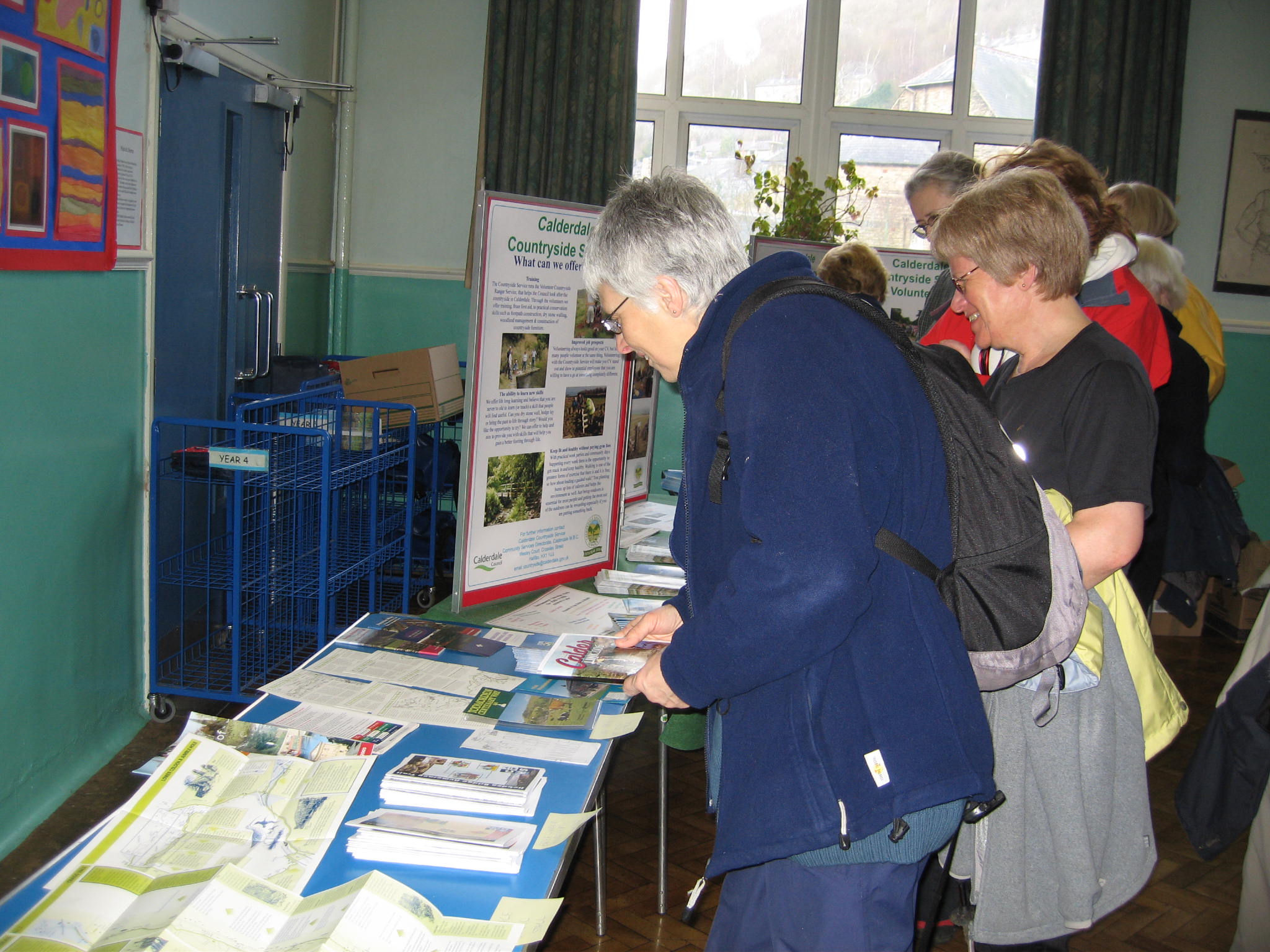 There were lots of stalls!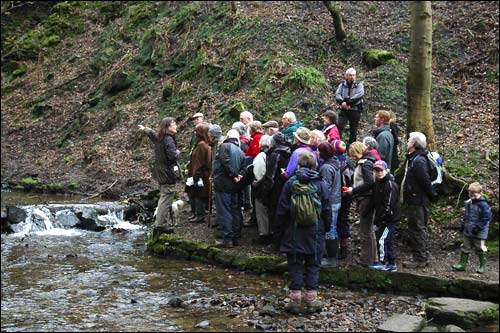 One of the morning sessions was led by the Friends of Nutclough Woods